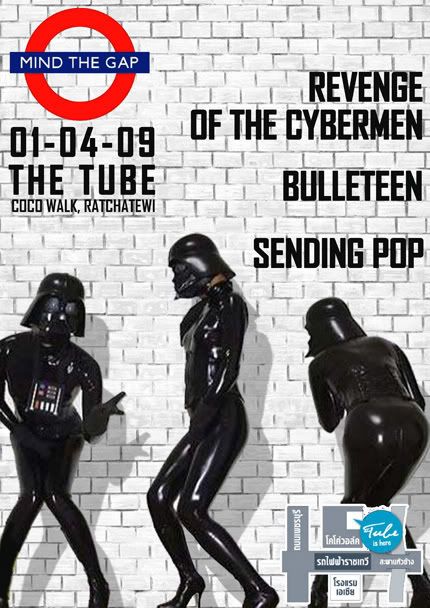 Revenge of the Cybermen
return to The Tube after their stunning set supporting Battles at Club Culture.
Bulleteen
also come back to rock it again, their sound is very Manic Street Preachers meets Muse. Finally we have
Sending Pop
who make their Mind The Gap debut at The Tube... real pop/rock sound!