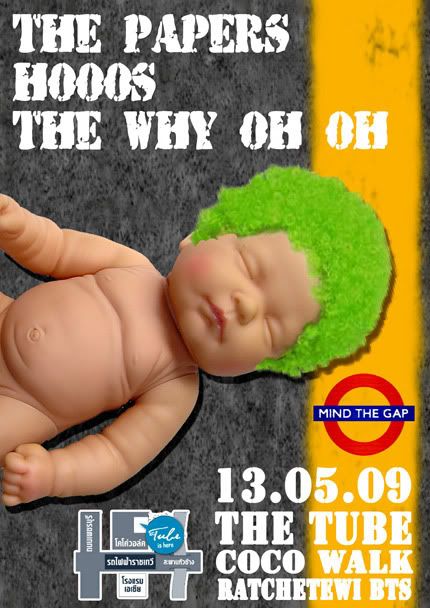 This week we bring back the excellent
Papers
who joined us on our recent
trip to Singapore. The band are often compared to Radiohead but I don't think that really
does them justice. The last time they played for us they put in an amazing performance, I imagine we can expect the same again.
Next up are
Hooos
, they also played recently for us and everyone enjoyed the show. W e don't normally bring bands back so quickly but we reckon this is a band to watch. They tell us they've been writing new songs so can't wait to hear them!
Finally we have
The Why Oh Oh
. This band have been around for a few years and are very much in the vein of The Strokes. You can expect sharp snappy sounds and skinny jeans....