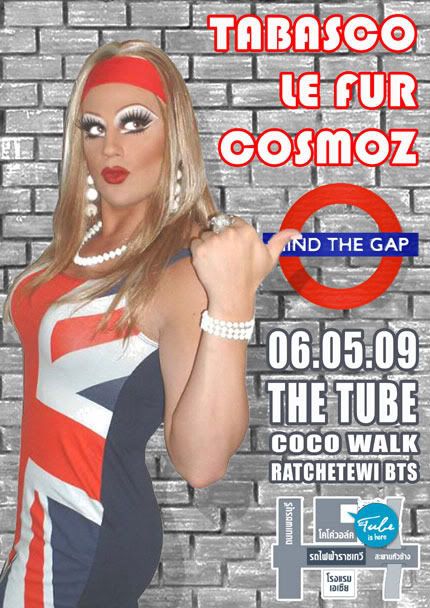 Tabasco
are back to play Mind The Gap again after a succesful series of shows in Singapore.
They are currently in the studio recording new material for the forthcoming debut album.
Next up is
Le Fur
. We've been trying to get these guys to play for the last six months but they've always been making excuses that they are busy with stuff. Finally we have them! Theyt recentky played at Club Culture supporting Gene Kasadit's ne w band amongst others.
We also welcome back those irrepresable japanese art rockers
Cosmoz
.
We're getting quite busy every Wednesday night now and seating at the Tube Bar is almost all gone by 9pm....so get down early!!!